NiLLa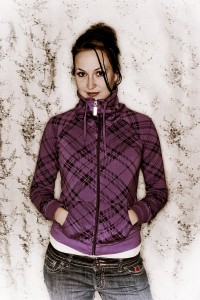 NiLLa (aka Galyn Esmé) is a Canadian Hip-Hop emcee, producer, and the 2010 recipient of the Hamilton Music Award, "Best Rap/Hip Hop Recording Of The Year", for her debut album, "From The Ground UP". Having spent her life living between Canada's East and West Coast, NiLLa found a home within Hip Hop and started rapping at a young age. As a result of her creative drive and dedicated focus to pursue her goals, she has shared many of Canada's top stages with a wide range of Hip Hop's finest, including The Alkoholiks, Masta Ace, Jus Allah, Zaki Ibrahim, WildChild, MiC K!NG, DL Incognito, Grand Analog, D'Sisive, Munshine, Def3, Miles Jones, RaSouL, Noah23, Lee Reed, Magnum KI, and Mindbender Supreme.
NiLLa's music has been featured on a number of international compilations, tv/radio shows, blogs, websites and magazines, that has the Bristol, UK, based artist collective, "Ruztic Records", currently recording an album with this unique lyricist. NiLLa has also made her mark headlining music festivals and touring with Rhymesayers Ent., and L.A.'s own, Abstract Rude. When she isn't performing, recording or event planning through her own promotions company, "NiLLa Productions", NiLLa is actively and passionately involved within communities to empower, inspire and educate the younger generations to believe in their own power, dreams, and ultimately themselves, through their own creative strengths.  By sharing her own art and life-journey to achieve her dreams, with our youth, NiLLa connects possibility with reality; dedication with success.
Proudly an independent artist, NiLLa is a refreshing influence in a genre polluted with bling, misogyny, and superficiality. She is a voice for the underdog, and will continue to use her art to spread messages around the globe of her truth, honesty and genuine, positive spirit.